WhatsApp marketing has become a popular platform for businesses to connect with customers and run effective marketing campaigns. Understanding the different tiers and benefits of throttling in WhatsApp is crucial for optimizing campaign performance.
In this article, we will introduce WhatsApp tiers and delve into the benefits of throttling. By exploring these concepts, marketers can make informed decisions and maximize the impact of their WhatsApp marketing efforts.
What are the different WhatsApp Marketing Campaign Tiers?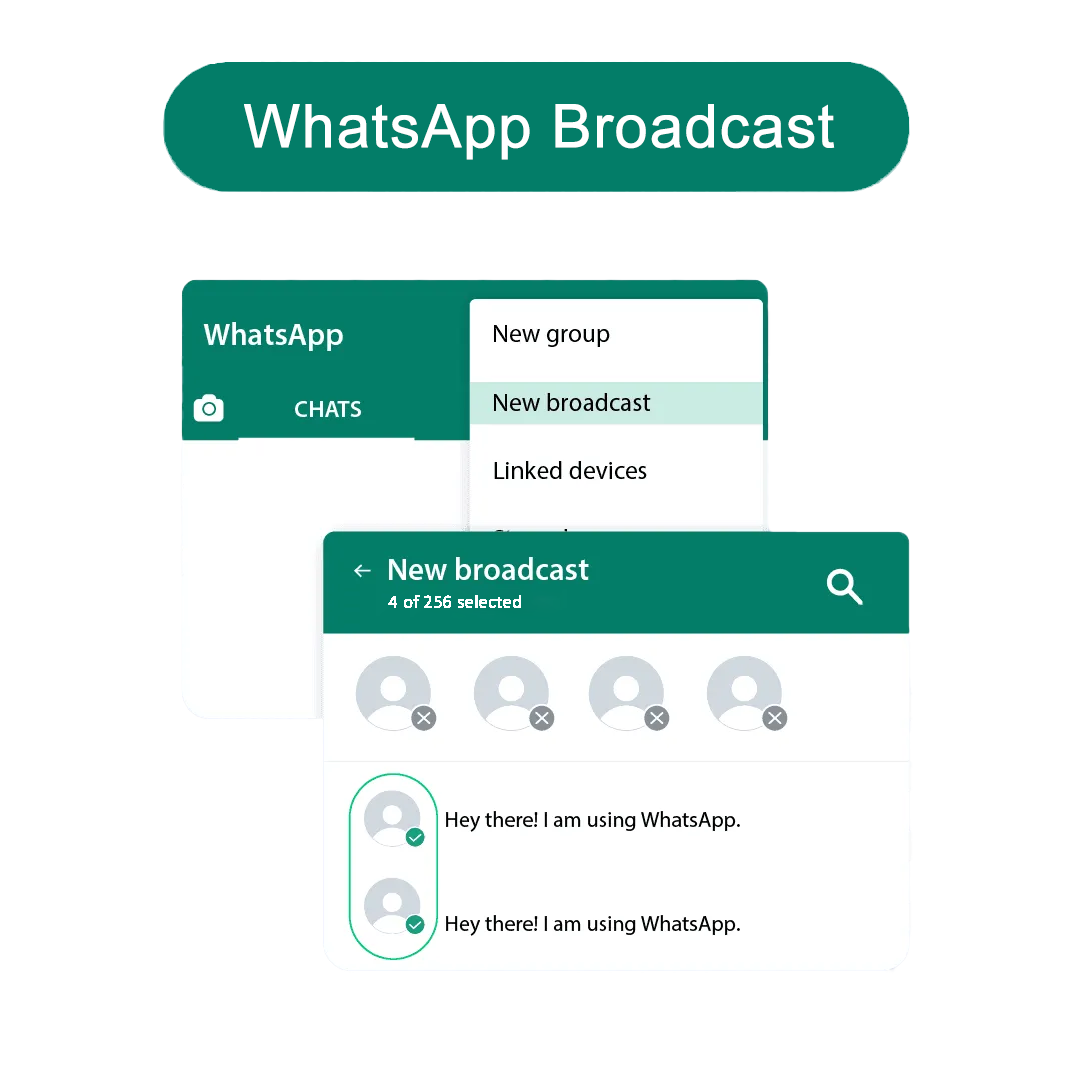 WhatsApp Broadcast
WhatsApp broadcast allows marketers to send messages to multiple recipients simultaneously. It is a powerful tool for efficient communication with a broad audience. Marketers can use it to make announcements, share updates, and promote their products or services.
WhatsApp Blast
WhatsApp blast refers to sending a high volume of messages to many recipients. It benefits mass messaging campaigns, such as seasonal promotions, flash sales, or time-limited offers. Marketers can reach a broad audience quickly with impactful messages.
Throttling, or controlling the speed of message delivery, offers several benefits for marketers running WhatsApp blast campaigns. Let's explore these benefits:
Enhanced Message Delivery
Throttling helps maintain optimal message delivery rates by controlling the speed at which messages are sent. By avoiding message overload, marketers ensure their messages are delivered reliably and effectively. This approach prevents overwhelming the recipients or triggering spam filters, increasing the chances of message engagement.
Improved Campaign Management
Throttling provides marketers with better control over their campaigns. By setting appropriate throttling limits, marketers can manage the timing and frequency of message delivery. This ensures a consistent and manageable flow of messages, optimizing campaign performance and ensuring that messages reach the intended recipients at the right time.
Not getting enough leads
from your marketing campaigns?
Try WhatsApp Blast by Kenyt
Engage with your customers
where they are.
Mitigation of Account Suspension Risks
Sending a high volume of messages without throttling can increase the risk of account suspension or being flagged as spam. Throttling helps mitigate these risks by ensuring compliance with WhatsApp's usage policies. By adhering to throttling practices, marketers can prevent excessive usage that could raise red flags and protect their accounts.
Throttling contributes to a better user experience by preventing message overload and spamming. By controlling the rate at which messages are delivered, marketers avoid overwhelming recipients with a flood of messages. This approach leads to higher engagement rates, positive brand interactions, and a more satisfying user experience.
Try WhatsApp Blast by Kenyt
Improved Conversion Rates
Throttling allows marketers to strategically time message delivery, targeting recipients when they are more likely to be receptive and engaged. By delivering messages in a controlled and thoughtful manner, marketers can increase the chances of conversions and desired customer actions. Throttling helps ensure that messages are received and processed immediately for maximum impact.
Incorporating local languages into WhatsApp marketing campaigns offers numerous benefits, including improved engagement, overcoming language barriers, enhanced personalization, increased trust and credibility, effective targeting of local markets, leveraging cultural relevance, adapting messaging styles, and gaining a competitive advantage.
By recognizing the power of local languages and tailoring campaigns to suit diverse linguistic preferences, marketers can maximize their reach, connect with their audience on a deeper level, and achieve remarkable results in their WhatsApp marketing endeavors.