2023 has been a year of AI; integrating artificial intelligence (AI) and automation has become paramount for businesses aiming to stay ahead in the competitive landscape. AI for automation is no longer a luxury but a necessity, enabling companies to attract prospects and segment them based on their interactions.
This targeted approach revolutionizes marketing efforts. Moreover, businesses are embracing AI for automation across various functions, including operations, sales, and marketing, to streamline processes, make data-driven decisions, and optimize operations.
The mass adoption of AI signifies a new era of intelligent automation, where organizations must leverage its potential to grow or risk falling behind in the race.
Understanding The Modern Purchasing Cycle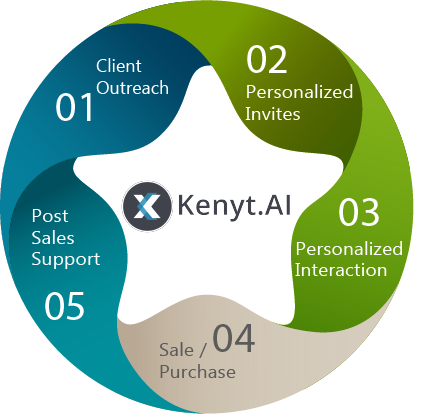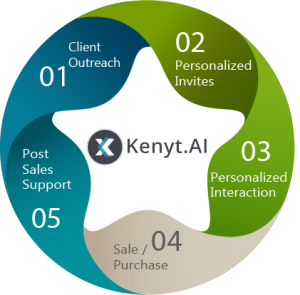 Consumer behavior has significantly transformed, particularly in shopping and purchasing habits. People now allocate minimal time to traditional shopping experiences and instead, turn to online platforms for their needs.
This shift has created new expectations, with customers demanding personalized interactions and tailored experiences from brands and businesses. Enter artificial intelligence (AI). AI has become a game-changer in meeting these evolving consumer demands.
By leveraging AI, businesses can now offer personalized actions, recommendations, and customized services that resonate with individual customers. This level of personalization enhances customer engagement, fosters brand loyalty, and drives sales.
The change in customer behavior is driven by the convenience and efficiency of online shopping, where consumers can find products or services at their fingertips. However, customers no longer settle for generic recommendations or cookie-cutter approaches.
They expect businesses to understand their preferences, anticipate their needs, and deliver personalized experiences. AI enables businesses to gather and analyze vast customer data, including browsing history, purchase behavior, and social media activity.
By leveraging AI algorithms and machine learning techniques, companies can derive meaningful insights from this data and deliver highly personalized recommendations, tailored offers, and customized services. This level of personalization meets customer expectations and enables businesses to stand out from the competition.
Start Optimizing Your ROI with AI for Marketing, Sales, and Support Automation! .

Sign Up For A Free Trial Today! .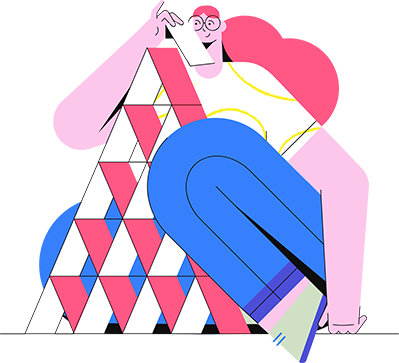 5 Reasons Why AI Is Creating A Difference
Targeting Right With Personalization
AI-driven personalization has become a crucial element in maximizing ROI for businesses. By leveraging AI algorithms and machine learning, companies can analyze vast customer data and gain insights into individual preferences, behaviors, and buying patterns.
This enables businesses to deliver highly personalized experiences, product recommendations and targeted marketing campaigns. Personalization enhances customer satisfaction and increases engagement and conversion rates, ultimately leading to higher ROI.
Utilizing Data With Real-Time Analytics
Real-time analytics powered by AI allows businesses to gain actionable insights into customer behavior and market trends instantly. AI algorithms can process and analyze data in real time, providing businesses with up-to-the-minute information for effective decision-making.
By understanding customer preferences, market demands, and competitor activities in real time, businesses can make data-driven decisions that optimize marketing strategies, pricing, inventory management, and more. Real-time analytics empowers businesses to respond swiftly to market changes and seize opportunities, maximizing ROI.
Personalized Interaction With Chatbots and Assistants
AI-powered chatbots and virtual assistants are revolutionizing customer support and engagement. These intelligent bots can understand natural language, provide personalized responses, and handle customer queries efficiently and effectively.
By integrating AI-driven chatbots into customer support processes, businesses can provide round-the-clock assistance, resolve issues promptly, and deliver personalized experiences.
This leads to improved customer satisfaction, increased customer retention, and ultimately higher ROI as businesses can optimize their support operations and allocate resources more effectively.
Smart CRM with Integrated AI
AI integration in Customer Relationship Management (CRM) systems offers numerous benefits for maximizing ROI. AI can enhance lead management by automating lead scoring and nurturing processes, identifying high-value prospects, and optimizing sales pipelines.
AI-powered CRM systems can also analyze customer data to identify patterns and trends, enabling businesses to develop targeted marketing campaigns, personalized offers, and upselling opportunities.
Integrating AI in CRM empowers businesses to streamline sales processes, improve customer relationship management, and achieve higher ROI through increased sales efficiency and customer satisfaction.
Quick Access Campaign & Performance Management
AI-driven campaign management tools are invaluable for maximizing ROI in marketing efforts. AI algorithms can analyze vast amounts of data to identify target audience segments, optimize ad targeting, and personalize content.
AI-powered campaign management platforms can automate ad placement, budget allocation, and performance tracking tasks, enabling businesses to run more effective and efficient marketing campaigns.
By leveraging AI in campaign management, businesses can increase campaign ROI by reaching the right audience with relevant messaging, optimizing ad spend, and continuously refining strategies based on real-time insights.
Important AI Stats You Must Not Miss
According to Forrester Research, businesses employing chatbots can anticipate an impressive

250% ROI

. Chatbots automate customer service tasks, freeing up employees for complex issues, and offer

24/7 support

, thereby increasing sales.

56%

of businesses that use AI increased their business sales.

Gartner's study reveals that businesses using virtual assistants witness a

30% ROI

. Virtual assistants automate scheduling, emails, and social media, enhancing customer service and providing personalized experiences.

63%

of businesses that use AI improved their customer experience.

AI-powered CRMs yield a significant

15% boost

in ROI. They enhance customer acquisition, retention, and sales opportunities identification, leading to improved revenue and profitability.

44%

of businesses that use AI reduced their operational costs.
Getting Started with Kenyt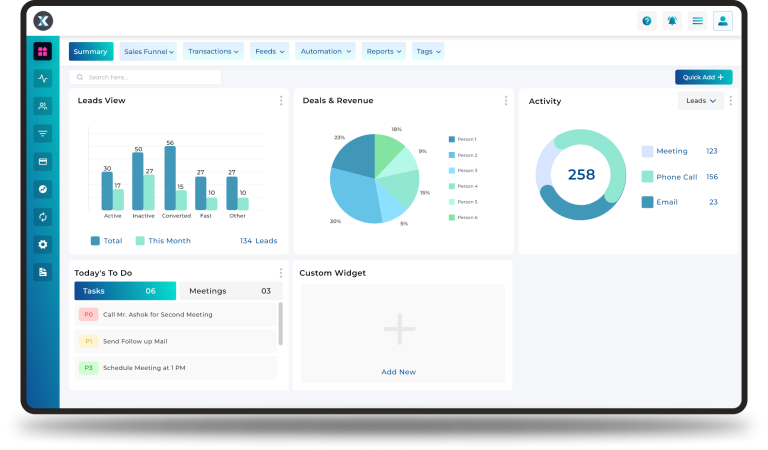 Kenyt offers a range of AI-powered solutions designed to transform businesses and drive growth. Our services include AI Assistants and advanced chatbots with natural language processing (NLP) capabilities for personalized and contextually relevant interactions.
Kenyt also provides AI-integrated CRM solutions, enabling businesses to optimize customer relationship management processes and enhance sales efficiency. With our AI-powered tools, you can automate lead generation, improve lead nurturing, and streamline sales pipelines.
Kenyt's services extend to campaign management, leveraging AI to optimize targeting, content personalization, and ad performance tracking. These solutions empower businesses to maximize ROI by leveraging the power of AI without compromising the human touch.
The shift in customer behavior, demanding personalized experiences and real-time engagement, has propelled AI into the forefront of marketing, sales, and support automation. With AI-powered personalization, businesses can cater to individual preferences, driving customer satisfaction and loyalty.
Real-time analytics empower agile decision-making, ensuring businesses stay ahead of market trends. Chatbots, AI-integrated CRM, and smart campaign management further enhance efficiency, customer support, and marketing effectiveness.
Embracing AI is no longer an option but is necessary for businesses seeking sustainable growth in today's competitive landscape. By leveraging the power of AI, businesses can unlock new opportunities, exceed customer expectations, and achieve remarkable ROI.