In today's digital age, WhatsApp marketing has become a powerful tool for communication and engagement. For the education industry, leveraging WhatsApp marketing campaigns can help institutions connect with students, parents, and staff members in a more personalized and efficient way.
This blog will explore five highly effective WhatsApp marketing strategies tailored explicitly for the education sector. These strategies aim to enhance communication, promote engagement, and streamline various aspects of educational processes. Let's dive into the world of WhatsApp marketing for education.
Primary Use-Cases of WhatsApp Marketing for Edu-Tech Enterprises
Utilizing WhatsApp Broadcast for Timely Announcements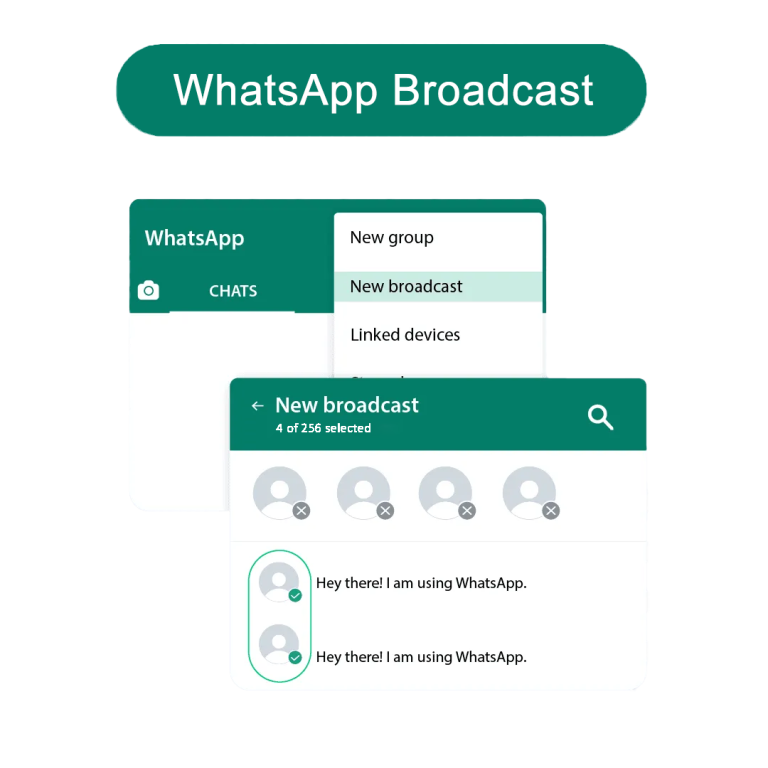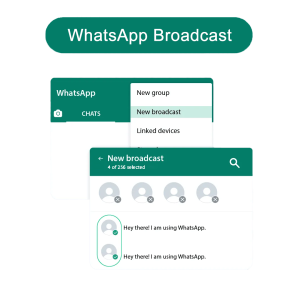 Leveraging the power of WhatsApp broadcast feature for instant and mass communication. Sending important updates, such as examination schedules, event announcements, or school closures, to all stakeholders simultaneously. Keeping students, parents, and staff well-informed and up-to-date with relevant information.
Enhancing Student Engagement Through WhatsApp Groups
Creating subject-specific or class-specific WhatsApp groups to foster interactive learning. Sharing study materials, reference resources, and discussion topics facilitates knowledge exchange. Encouraging students to ask questions, seek clarifications, and engage in productive conversations.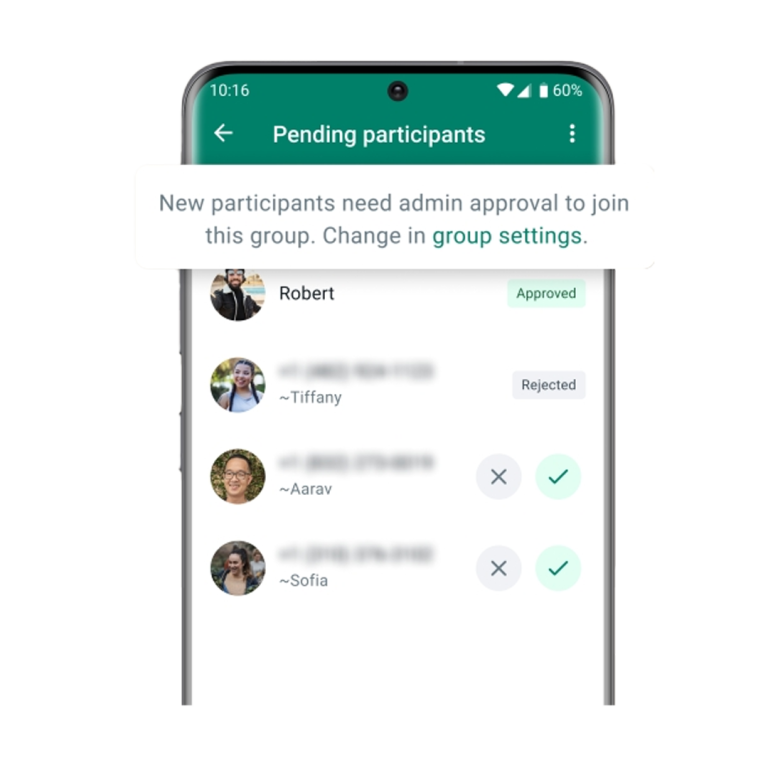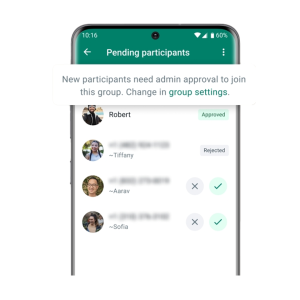 Not getting enough leads
from your marketing campaigns?
Try WhatsApp Blast by Kenyt
Engage with your customers
where they are.
Personalized Communication with Parents via WhatsApp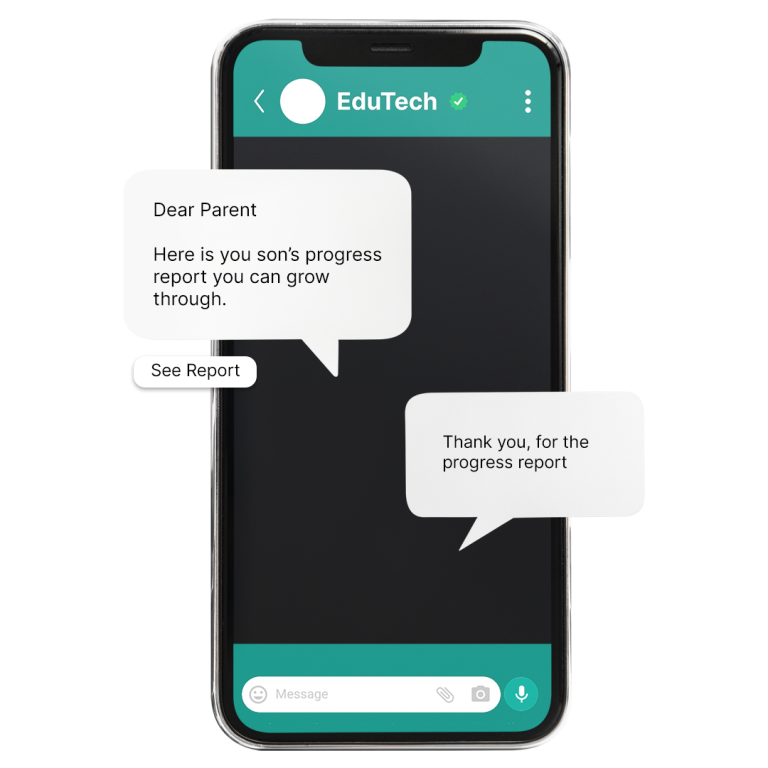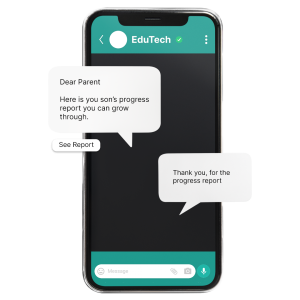 Establishing direct communication channels with parents through personalized WhatsApp messages. Sharing student progress reports, attendance records, and individualized feedback to keep parents involved in their child's education. Providing a platform for parents to address concerns, seek guidance, or participate in school-related activities.
Streamlining Admission and Enrollment Processes
Utilizing WhatsApp as a convenient and efficient channel for admission inquiries and application submissions. Providing real-time updates on admission deadlines, requirements, and selection status. Assisting prospective students and parents with the necessary information and guidance throughout enrollment.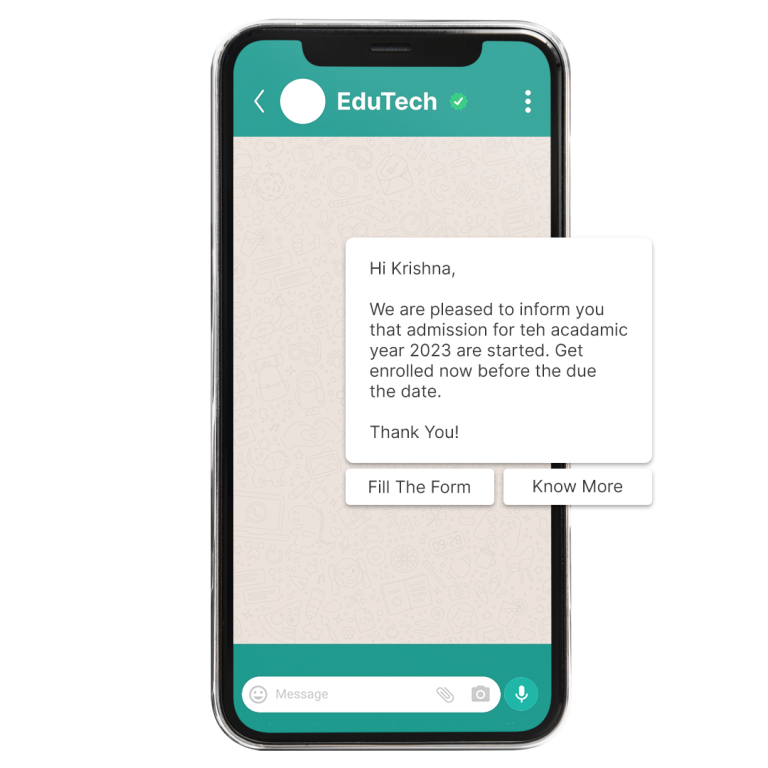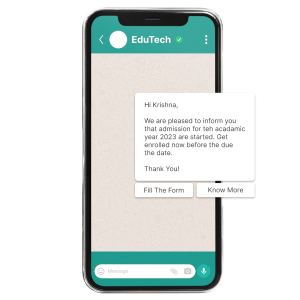 Providing Academic Support and Resources through WhatsApp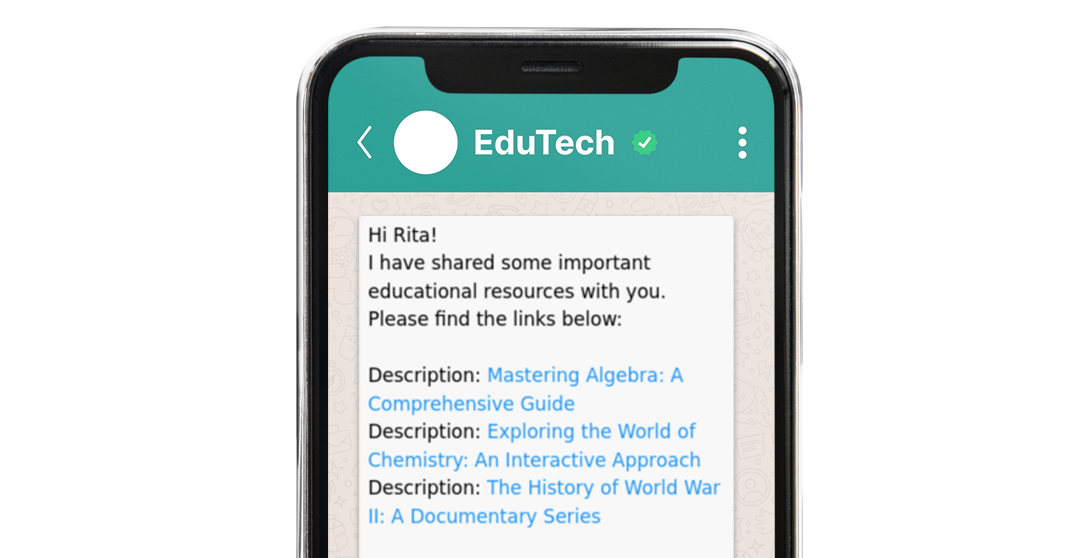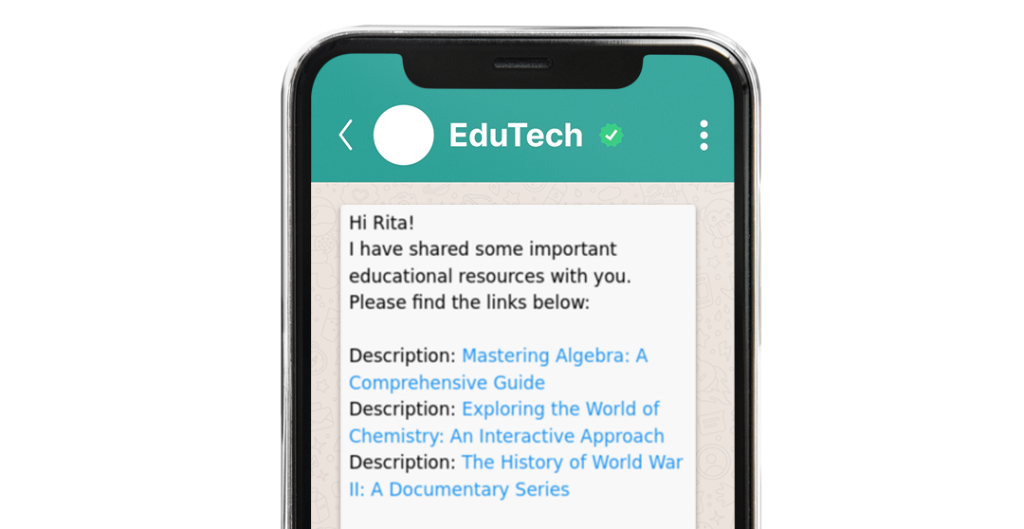 Offering virtual tutoring or study support through WhatsApp messages, voice notes, or video calls. Sharing educational videos, podcasts, or articles to supplement classroom learning. Creating virtual study groups where students can collaborate, share study materials, and discuss academic topics.
WhatsApp marketing campaigns have revolutionized communication in the education industry, enabling institutions to connect with students, parents, and staff in a more personalized and efficient manner.
Educational institutions can create a seamless and engaging learning environment by utilizing WhatsApp broadcasts for timely announcements, enhancing student engagement through WhatsApp groups, enabling personalized communication with parents, streamlining admission processes, and providing academic support and resources.
Embrace the power of WhatsApp marketing strategies to transform the educational experience and foster collaboration and success.
Remember, the success of any WhatsApp campaign relies on regular monitoring, analysis of engagement metrics, and continuous adaptation to meet the evolving needs of students, parents, and the educational community.
Embrace these strategies to unlock the full potential of WhatsApp in the education sector and build stronger relationships with your stakeholders.