Sales management is a crucial aspect of any business's success. With the right strategies and tools, businesses can optimize lead tracking, automate follow-ups, and boost sales performance. Kenyt CRM offers a comprehensive solution to empower businesses to master sales management. This article will explore five effective strategies for sales execution with Kenyt CRM, enabling businesses to maximize their sales potential, enhance productivity, and achieve remarkable results.
Streamline Lead Tracking for Efficient Sales Management
Effective lead tracking is vital for successful sales management. Kenyt CRM provides powerful tools to optimize lead tracking, ensuring sales teams can effectively manage their leads. Key strategies include:
Centralized Lead Database
Kenyt CRM offers a centralized repository to store and organize lead information, making it easily accessible for sales teams. This enables efficient lead tracking and ensures that every valuable lead is noticed.
Real-time Lead Updates
Kenyt CRM enables real-time lead status updates, ensuring sales teams have access to the most current information. This facilitates timely decision-making, personalized engagement, and effective follow-ups.
Automate Follow-ups for Enhanced Sales Efficiency
Timely and consistent follow-ups are crucial for closing deals and driving sales growth. Kenyt CRM provides automation tools to streamline follow-up processes, improving sales efficiency. Key strategies include:
Automated Task Reminders
Kenyt CRM allows sales teams to set up automated follow-up task reminders, ensuring no critical interaction or opportunity slips through the cracks.
Personalized Communication
With Kenyt CRM, businesses can leverage personalized communication tools to automate follow-up emails, messages, or calls. This ensures that prospects receive relevant and timely information, increasing the chances of conversion.
Getting Started with AI powered CRM Software has become easier than ever.

Explore our enterprise AI based CRM today.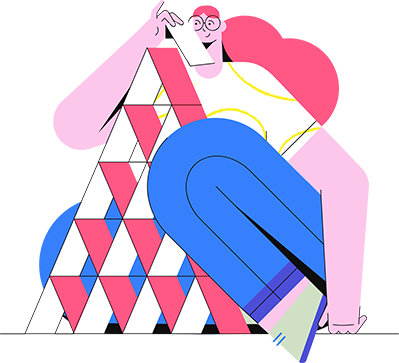 Boost Sales Performance through Sales Analytics
Data-driven decision-making is essential for optimizing sales performance. Kenyt CRM offers robust sales analytics capabilities, providing valuable insights into sales activities and performance. Key strategies include:
Sales Performance Tracking
Kenyt CRM allows businesses to track key sales metrics such as conversion rates, revenue generated, and sales team performance. This enables businesses to identify areas of improvement and take proactive measures to boost sales performance.
Kenyt CRM's sales funnel management tools clearly visualize the sales pipeline, helping businesses identify bottlenecks, optimize the sales process, and prioritize leads for maximum sales impact.
Leverage AI-powered Sales Automation for Efficiency and Productivity
Kenyt CRM's AI-powered capabilities offer businesses a competitive edge in sales management. Key strategies include:
Kenyt CRM's AI algorithms analyze lead data and assign scores based on the likelihood of conversion. This helps sales teams prioritize leads and focus their efforts on high-potential prospects.
Automated Sales Workflows
Kenyt CRM allows businesses to automate repetitive sales tasks like data entry, appointment scheduling, and proposal generation. This frees up sales teams' time, allowing them to focus on building relationships and closing deals.
Continuous Training and Development for Sales Team Success
Investing in the development of sales teams is crucial for long-term sales success. Kenyt CRM provides tools for ongoing training and development. Key strategies include:
Sales Performance Analytics
Kenyt CRM's analytics capabilities enable businesses to identify individual sales team strengths and areas for improvement. This insight can be used to tailor training programs and provide targeted coaching.
Sales Process Optimization
Kenyt CRM allows businesses to optimize their sales processes based on data insights continuously. This ensures sales teams have the most effective strategies and techniques to drive sales success.
Mastering sales management requires a strategic approach and the right tools. With Kenyt CRM's comprehensive features, businesses can optimize lead tracking, automate follow-ups, and boost sales performance. By implementing the five strategies discussed in this article, businesses can maximize their sales potential, enhance productivity, and achieve sustainable revenue growth. Kenyt CRM is the ideal solution for businesses seeking to excel in sales management and drive exceptional sales results.