In the dynamic business world, achieving maximum efficiency is a crucial driver of success. Businesses that streamline workflows and foster real-time collaboration are better equipped to enhance productivity and propel growth. Enter Kenyt CRM, a robust customer relationship management solution optimized for business operations. This article delves into how Kenyt CRM can elevate your business efficiency through its seamless workflows and real-time collaboration features.
Streamlined Workflows: Streamlining the Path to Success
Efficiency lies at the heart of every successful business, and Kenyt CRM excels in helping organizations achieve streamlined workflows. Kenyt CRM enables businesses to save valuable time and resources by automating repetitive tasks and centralizing data. Here are some key features that contribute to streamlined workflows:
Getting Started with AI powered CRM Software has become easier than ever.

Explore our enterprise AI based CRM today.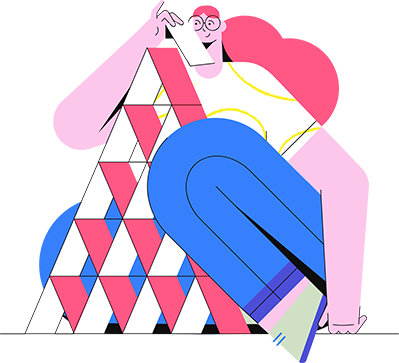 Integrated Communication
Effective communication is essential for seamless workflows. Kenyt CRM provides a centralized platform where teams can collaborate, share information, and communicate in real-time. This integration eliminates the need for switching between multiple tools, reducing communication gaps and promoting efficient collaboration.
Automated Task Management
Kenyt CRM offers a robust task management system that allows you to assign, track, and prioritize tasks effortlessly. By automating task reminders and notifications, you can ensure that critical actions are completed promptly, eliminating delays and improving overall efficiency.
Simplified Data Management
Managing customer data efficiently is vital for any business. Kenyt CRM offers a centralized database where you can store and organize customer information, interactions, and sales data. This streamlined approach ensures that critical data is readily accessible, empowering your team to make informed decisions and provide personalized experiences to customers.
Real-time Collaboration: Accelerating Growth through Teamwork
Collaboration lies at the heart of high-performing teams, and Kenyt CRM provides the tools to foster real-time collaboration across your organization. Here's how Kenyt CRM promotes effective collaboration:
Shared Calendars and Schedules
Kenyt CRM's shared calendar feature enables teams to synchronize their schedules, plan meetings, and coordinate tasks efficiently. Conflicts and overlaps can be easily identified and resolved by providing a unified view of team availability, minimizing disruptions and maximizing productivity.
Document Sharing and Version Control
With Kenyt CRM, teams can securely share documents, presentations, and files, ensuring everyone can access the latest versions. Real-time collaboration on documents eliminates the hassle of back-and-forth email exchanges and enables seamless teamwork, faster decision-making and smoother workflows.
Activity Feeds and Team Discussions
Kenyt CRM's activity feeds and team discussions create a virtual space for real-time collaboration. Team members can share updates, insights, and ideas, fostering a culture of knowledge sharing and innovation. This open communication channel boosts team morale, encourages creativity, and strengthens collaboration.
Embracing Efficiency with Kenyt CRM: Steps to Success
To leverage the full potential of Kenyt CRM and boost your business efficiency, consider the following steps:
Assess your existing workflows and identify areas that can be streamlined. Look for repetitive tasks, bottlenecks, or communication gaps that can be improved with Kenyt CRM's automation and integration features.
Customize for Your Business
Kenyt CRM offers customization options to align the solution with your business needs. Tailor workflows, data fields, and reporting metrics to ensure Kenyt CRM seamlessly integrates with your existing processes.
Provide Training and Support
Invest in comprehensive training for your team members to maximize efficiency. Ensure they are well-versed in using Kenyt CRM's features and understand how to leverage its capabilities for improved workflows and collaboration.
Continuously Monitor and Improve
Regularly monitor your business processes and analyze performance metrics provided by Kenyt CRM. Identify areas for improvement and make necessary adjustments to optimize your workflows and collaboration efforts further.
Kenyt CRM provides a powerful platform for boosting business efficiency through streamlined workflows and real-time collaboration. Kenyt CRM empowers your team to work smarter and achieve better results by automating tasks, centralizing data, and facilitating effective communication. Embrace the potential of Kenyt CRM, customize it to your business needs, and witness the transformation of your workflows and collaboration, leading to enhanced productivity and business growth.