In today's highly competitive business landscape, capturing and nurturing leads is crucial for driving sales growth and increasing conversion rates. Kenyt CRM provides businesses a powerful platform to seamlessly enter and manage leads, enabling effective follow-ups and improving conversion rates. This article will explore how businesses can effortlessly capture and nurture leads by mastering seamless lead entry in Kenyt CRM. By utilizing the software's advanced features and tools, businesses can enhance lead management, establish effective follow-up strategies, and achieve improved conversion rates.
Streamlined Lead Entry - Simplifying Lead Management
Efficient lead management begins with seamless lead entry. Kenyt CRM offers a user-friendly interface that enables businesses to capture and organize lead information effortlessly. With intuitive lead entry forms and customizable fields, businesses can tailor the lead entry process to their specific needs, ensuring accurate and consistent data capture.
Kenyt CRM's integration capabilities also allow seamless data import from various sources, such as web forms, email marketing platforms, and social media channels. This eliminates manual data entry tasks, saving time and reducing the risk of data entry errors. By streamlining lead entry, businesses can focus on nurturing leads and driving sales rather than getting bogged down by administrative tasks.
Getting Started with AI powered CRM Software has become easier than ever.

Explore our enterprise AI based CRM today.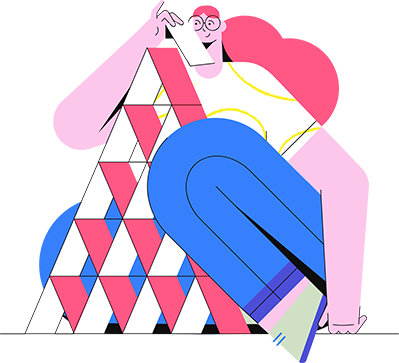 Effective Follow-ups - Nurturing Leads to Conversion
Once leads are captured, effective follow-up strategies are crucial to nurturing them and guiding them through the sales funnel. Kenyt CRM provides businesses with tools and automation features to optimize follow-up processes:
Automated Lead Assignment
Kenyt CRM's AI-powered capabilities enable automatic lead assignment based on predefined rules, ensuring prompt distribution of leads among sales representatives. This ensures that leads receive timely and personalized follow-ups, enhancing the chances of conversion.
Activity Tracking and Reminders
Kenyt CRM's activity tracking features allow sales teams to monitor and log interactions with leads, including calls, emails, and meetings. Integrated reminders and notifications help sales representatives stay on top of follow-ups, ensuring timely communication and maintaining engagement with leads.
Personalized Communication
Kenyt CRM's communication tools enable businesses to send targeted and personalized emails to leads based on their interests and preferences. By tailoring communication to each lead's needs, businesses can establish stronger connections and increase the likelihood of conversion.
Improved Conversion Rates - Leveraging Data-driven Insights
Businesses need to leverage data-driven insights to optimize their lead-nurturing efforts to achieve improved conversion rates. Kenyt CRM offers advanced analytics and reporting features that empower businesses to make informed decisions:
Lead Performance Analytics
Kenyt CRM's analytics capabilities provide valuable insights into lead performance, including metrics such as lead sources, engagement, and conversion rates. By analyzing this data, businesses can identify successful lead acquisition channels, refine their lead nurturing strategies, and allocate resources effectively.
Kenyt CRM enables businesses to track leads' progression through the sales funnel, identifying bottlenecks and areas for improvement. This allows businesses to streamline their sales processes, implement targeted interventions, and increase conversion rates at each stage of the funnel.
Conversion Rate Optimization
By analyzing data on successful conversions and identifying patterns and trends, Kenyt CRM helps businesses optimize their lead-nurturing strategies. With data-driven insights, businesses can refine their messaging, tailor their offers, and implement effective conversion rate optimization techniques to maximize sales.
Effortlessly capturing and nurturing leads is essential for driving sales success. Kenyt CRM's seamless lead entry capabilities, effective follow-up strategies, and data-driven insights provide businesses with the tools they need to enhance lead management, increase conversion rates, and achieve sustainable growth. By mastering seamless lead entry in Kenyt CRM, businesses can unlock the full potential of their leads and achieve remarkable results in their sales efforts.