Over the years, Customer Relationship Management (CRM) software has evolved from being a tool solely focused on managing customer relationships to becoming an integral part of overall business operations.
Today, a CRM system serves as a central hub that helps businesses track and manage customer interactions and facilitates seamless management of other essential processes.
From sales and marketing automation to order and payment tracking, a CRM empowers businesses to streamline operations, improve efficiency, and enhance customer satisfaction.
In this comprehensive guide, we will delve into the key considerations and prerequisites businesses should consider when choosing the right CRM software to meet their unique needs.
10 Most Important Features of a CRM
This section details the essential features that make a CRM system a business game-changer. These features go beyond managing customer relationships – they revolutionize how you generate leads, nurture prospects, and drive conversions.
Imagine having a powerful tool that helps you track and analyze lead behavior, effortlessly manage deals and subscriptions, and even integrate AI chatbots for seamless customer interactions. Here are the 12 key features you must get with the CRM you are purchasing. Let's dive in!
Getting Started with AI Powered CRM Software has become easier than ever.

Book a free demo for your enterprise AI-based CRM software today.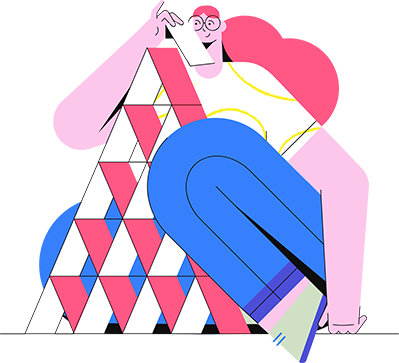 Lead Nurturing with Multiple Stages
Lead nurturing is a crucial aspect of effective CRM software. With multiple stages, businesses can carefully guide leads through the sales funnel, providing personalized and targeted communication at each step.
By nurturing leads, businesses can build relationships, gain trust, and increase the likelihood of conversion. The ability to track and analyze the progress of leads through different stages allows businesses to tailor their approach based on individual needs and preferences.
Employee Action Analytics
Employee action analytics provide valuable insights into the performance and productivity of your team.
By tracking key metrics such as response time, follow-up actions, and customer interactions, businesses can identify areas for improvement and optimize their sales and customer service processes.
This feature enables managers to monitor employee performance, identify top performers, and provide targeted coaching and training to enhance team efficiency.
Customizable Filters & Tags for Quick Access
Customizable filters and tags allow businesses to categorize and organize customer data based on specific criteria.
This feature enables quick and easy access to relevant customer information, such as demographics, purchase history, and communication preferences.
By customizing filters and tags, businesses can segment their customer base, target specific groups for marketing campaigns, and personalize their interactions for enhanced customer satisfaction.
Deal Management / Subscription Management
Deal management or subscription management features enable businesses to efficiently track and manage sales deals or recurring subscriptions.
This functionality allows businesses to monitor the progress of each deal or subscription, set reminders for follow-ups, and generate reports to assess the overall success rate.
By centralizing deal or subscription information, businesses can streamline their sales processes, optimize revenue generation, and ensure customer satisfaction throughout the lifecycle.
Pre-Sales Organizer & Customer Pipelines
A pre-sales organizer and customer pipeline feature provides a systematic approach to managing leads and customer relationships.
It allows businesses to track leads from initial contact to conversion, ensuring no opportunities slip through the cracks.
This feature helps sales teams prioritize and manage their activities, ensuring timely follow-ups, nurturing relationships, and maximizing sales conversion rates.
Drag & Drop Data Import/Export
The drag-and-drop data import/export feature simplifies importing and exporting data from external sources into the CRM system.
It eliminates the need for complex manual data entry by allowing users to drag and drop files or spreadsheets seamlessly.
This feature saves time, reduces errors, and ensures data accuracy when transferring data between different platforms or integrating data from various sources.
System Generated & Customizable Quick Draw Reports
System-generated and customizable quick draw reports provide businesses valuable insights into their CRM data. These reports visually represent key metrics, performance indicators, and trends.
Businesses can easily generate reports on sales performance, customer behavior, marketing campaigns, and more.
Customizing reports based on specific requirements allow businesses to extract actionable insights and make informed decisions to drive growth and improve business outcomes.
Payment and order tracking features streamline managing payments and orders within the CRM system. Businesses can track payment status, monitor order fulfillment, and generate invoices directly from the CRM.
This functionality ensures accurate and efficient order management, reduces administrative overhead, and improves customer experience.
AI Chatbots & Assistants Integration
Integrating AI chatbots and assistants enhances customer engagement and support within the CRM. These intelligent tools can handle routine inquiries, provide real-time assistance, and automate repetitive tasks.
By integrating AI capabilities, businesses can deliver personalized customer experiences, improve response times, and free up human resources for more complex interactions, ultimately increasing customer satisfaction and operational efficiency.
Integrations with popular tools and platforms such as calendars, mailboxes, marketing channels, and social media allow businesses to synchronize data and streamline workflows.
By integrating these essential applications, businesses can centralize communication, manage appointments, track email interactions, automate marketing campaigns, and engage with customers across various channels, all within the CRM system.
Appointment Scheduling & Reminders
Appointment scheduling and reminders eliminate the hassle of manual scheduling and ensure timely follow-ups and meetings. This feature lets businesses schedule appointments with leads and customers directly within the CRM system.
Automatic reminders help prevent missed appointments, enhance customer satisfaction and increase sales opportunities.
Automatic lead assigning functionality simplifies lead management and ensures efficient distribution among sales teams.
This feature automatically assigns leads to the appropriate sales representatives based on predefined criteria such as territory, expertise, or workload.
Businesses can optimize resource allocation, increase response times, and improve lead conversion rates by automating the lead assignment process.
Choosing the right CRM software is a crucial decision that can greatly impact your business's success. By understanding the key features and functionalities discussed in this guide, you can make an informed choice that aligns with your specific needs.
Kenyt CRM stands out as a comprehensive solution that encompasses all the essential features required for efficient lead generation and customer management. With its lead nurturing capabilities, customizable filters and tags, advanced analytics, and seamless integrations, Kenyt CRM empowers businesses to streamline their operations, drive growth, and achieve remarkable results.
Take the next step towards transforming your business with Kenyt CRM today. Visit our website or contact us to learn more about how Kenyt CRM can transform your business processes and help you achieve your goals.