In the competitive business landscape, achieving remarkable sales growth is a top priority for organizations. Businesses need powerful tools to automate lead tracking, enable targeted engagement, and facilitate data-driven decision-making to achieve this. Kenyt CRM offers a comprehensive suite of tools designed to do just that. This article will explore how Kenyt CRM's tools can help businesses skyrocket their sales through automated lead tracking, targeted engagement strategies, and data-driven decision-making.
Automated Lead Tracking - Unlocking Sales Potential
Accurate and efficient lead tracking is essential for businesses to manage their sales pipelines and maximize conversion rates effectively. Kenyt CRM's tools provide automated lead-tracking capabilities, offering several benefits:
Getting Started with AI powered CRM Software has become easier than ever.

Explore our enterprise AI based CRM today.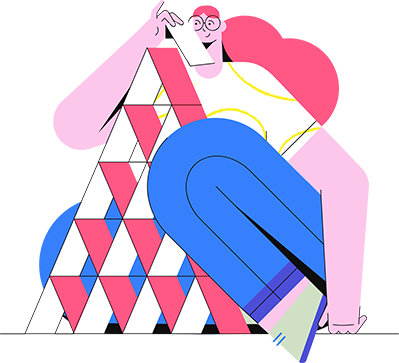 Centralized Lead Management
Kenyt CRM provides a centralized platform to manage and track leads. This allows businesses to store and organize lead information, including contact details, interactions, and progress in the sales funnel. With a holistic view of leads, sales teams can efficiently prioritize and follow up on opportunities.
Automated Lead
Scoring
Kenyt CRM's tools employ automated lead-scoring techniques to prioritize leads based on their engagement and potential. By assigning scores to leads, sales teams can focus their efforts on high-priority prospects, ensuring more efficient and targeted engagement.
Activity & Engagement Tracking
Kenyt CRM's tools capture crucial information on lead activities and engagements. This includes tracking email interactions, website visits, and social media interactions. By monitoring these activities, sales teams gain valuable insights into lead interests and behaviors, enabling them to tailor their approach and increase engagement.
Targeted Engagement Strategies - Cultivating Meaningful Connections
Effective engagement strategies play a pivotal role in converting leads into customers. Kenyt CRM's tools offer features that enable businesses to engage with leads in a targeted and personalized manner:
Email Campaign Management
Kenyt CRM's tools provide robust email campaign management capabilities. Businesses can create and automate email campaigns, segment leads based on their interests and behaviors, and send personalized emails to nurture leads throughout sales.
Personalized Content Delivery
With Kenyt CRM's tools, businesses can deliver personalized content to leads based on their preferences and stage in the buyer's journey. By tailoring content to the specific needs and interests of leads, businesses can establish meaningful connections and increase the chances of conversion.
Kenyt CRM's tools facilitate collaboration among sales team members. This allows for seamless sharing of insights, strategies, and best practices, enabling the team to devise and execute targeted engagement approaches collectively.
Data-driven Decision Making - Empowering Sales Strategies
Data-driven decision-making is vital for businesses looking to optimize their sales strategies and drive growth. Kenyt CRM's tools offer robust data analytics capabilities that empower businesses to make informed decisions:
Kenyt CRM's tools provide comprehensive performance analytics, allowing businesses to track key metrics such as conversion rates, revenue generated, and sales pipeline progression. This data enables sales teams to identify areas of improvement and make data-backed decisions to enhance sales performance.
By leveraging historical data and predictive analytics, Kenyt CRM's tools enable businesses to forecast sales performance accurately. This empowers businesses to plan and allocate resources effectively, optimize sales strategies, and set realistic targets.
Kenyt CRM's tools capture and analyze customer data to provide valuable insights into customer behavior, preferences, and trends. This information helps businesses understand their target audience better, refine their sales approaches, and tailor their offerings to meet customer needs effectively.
Kenyt CRM's tools for automated lead tracking, targeted engagement, and data-driven decision-making offer businesses a powerful solution to skyrocketing their sales. By leveraging these tools, businesses can effectively manage leads, engage with prospects in a targeted and personalized manner, and make informed decisions based on comprehensive data analysis. Embrace the potential of Kenyt CRM's tools and unlock new sales opportunities, increase conversion rates, and drive sustainable business growth.